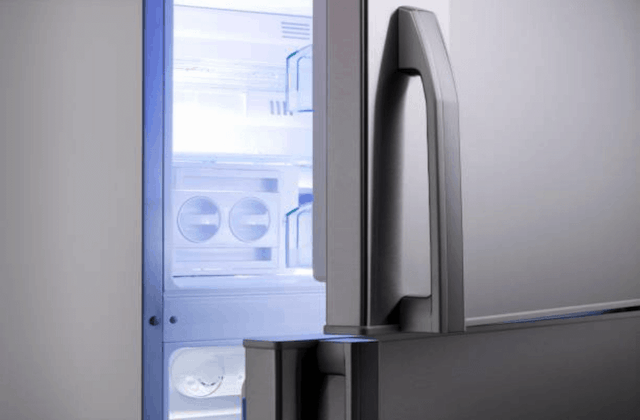 CALL FOR REFRIGERATOR REPAIR:
(253) 733-1427
Excel Kent Appliance Repair has decided to address the issues that are common with refrigerators because we often receive calls from our clients asking for their repairs. Also, a broken refrigerator could be a threat to the food you have stored in it and therefore, whenever your refrigerator fails to work properly, do not hesitate to ask for our services.
REFRIGERATOR ISSUES
LOUD/CONSTANT NOISES
This problem is one of the most common problems that we rarely fail to repair during our day to day activities. In a refrigerator, loud noises originate from the condenser fan motor or the evaporator fan motor in the freezers and fridges. The best thing you would do is to identify where the problem could be coming from to make it easy for us to know the kind of parts that we should carry to your home.
WATER LEAKS
Even though it is also a common refrigerator problem, it originates from a broken door latch or closure or a broken water inlet valve. At Kent Appliance Repair Company, we do take care of these issues and in no time, your refrigerator will stop leaking.
WON'T START
Before calling us, make sure that your refrigerator is plugged in and none of the circuit breakers has stumbled. Nonetheless, a malfunctioned temperature control or a broken compressor overload relay is the problems known to prevent the refrigerator from turning on.
ICE MAKER WON'T MAKE ICE
Our technicians also fix problems that are related to the ice makers. Its problem originates from the temperature control in the freezer that is having issues or broken water inlet valve or broken water fill tubes. Sometimes broken ice makers may take longer to make ice cubes or even when they make ice, they produce smelly ice cubes.
FRIDGE TOO COLD/TOO HOT
Temperatures are important for proper functioning of the refrigerator. However, a refrigerator that is too warm or too cold is not safe for the foodstuff stored in it. If your refrigerator becomes too warm, check whether or not the air inlet damper is broken down since it is a known cause for the problem. On the other hand, if your refrigerator is extremely cold, check whether the temperature control or the thermal fuses have broken down since they often lead to this problem. These are problems we can take care in no time.
BROKEN WATER DISPENSER
In a refrigerator, a water dispenser is one of the parts that do not break down easily thus, we rarely receive calls to repair it. However, a broken dispenser is caused by the dispenser actuators or water inlet valves. We repair Whirlpool, GE, Kenmore and Sub-zero.
DOOR LATCH/BULB PROBLEMS
You will experience leaks and condensation problems that moment the door latch of your refrigerator breaks down. Nevertheless, we carry gaskets, seals and hinges when going for repairs to repair the door latch for the door to open and close properly. We also repair bulbs for freezers and fridges that have broken. We can also replace if necessary.